Travelsmart Vacation Sdn. Bhd.
Your One Stop Travel Solution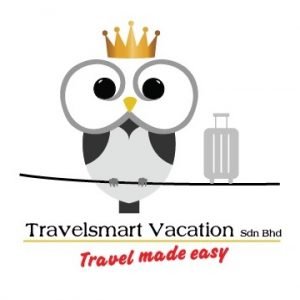 We are Maldives  wholeseller  from Malaysia offer very attraction Maldives tour packages.
Over hundred of hotels & resorts choices from budget to luxury.
Offer to couples, honeymooner, small group, family trip, friends trip and company incentive trip, 
Inclusive of transfer to your hotels & resorts (speedboat/ sea plane/ domestic flight). Flexiblity on the meal plan (bed and breakfast/ half board/ full board/ all inclusive)
Responsive reply and fast confirmation.
Emphasize on good service and support throughout your trip.
Good review and comments from our customers.
Registered travel agency with Ministry of Tourism and Culture Malaysia - KPK/LN 8029 with inbound, outbound, & ticketing licence.

Selling Maldives tour packages since 2009. With my good review.
Besides Maldives tour packages, we also provide other destinations packages such as Asia tours, Europe tours, Africa tours, America tours, Australiasia tours, cruises and etc.
We definitely able to response and support the necessary arrangements in time when you seek for us.
We always emphasize on quality of the services you get for what you have paid.
They are many customers who had already engaged with our services and still coming back for more! Our websites
So why wait further? Contact us for your fun-filled and hassle-free holiday!
Ministry Of Tourism And Culture Malaysia License: KPK/LN 8029 (Inbound/ Outbound/ Ticketing)
No GST applicable to all outbound tour packages.